About
Vince is a physiotherapist who understands that rehab, training, and performance all exist on a continuum. His treatment style combines modern rehabilitation with principles of strengthening and conditioning to ensure patients move past injury and come out even better equipped on the other side. He has worked with a variety of different conditions with people from all walks of life, but especially loves working with runners.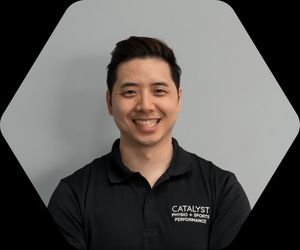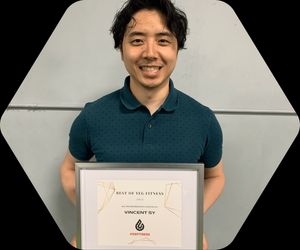 Since graduating from UBC in 2012, he has shifted towards working within a more holistic person-centred model, which truly puts the client first. Between rehabbing his own injuries and helping others with theirs, Vince understands the importance of meeting people where they are at.  He recognizes that promoting movement and exercise in daily life can help build confidence and empower people to make long term sustainable changes. Whether it's running your best time in a marathon or finding ways to exercise and work around your schedule, he is committed to helping you find the best version of yourself.
In his free time, you can find him playing soccer, volleyball, out on the North Saskatchewan River in his kayak, or going for walks with his whoodle Charlie.
Book an appointment